Industrial Electrical Contractors – Toronto
Since 2006, A.S. Electrical's electrical contractors for the Toronto area have been providing a vast array of services to the industrial sector. Our fully licensed and trained industrial electrical contractors and our engineers have successfully completed contracts with industrial clients all across Toronto and the GTA. Projects that we've completed include indoor and outdoor industrial lighting, industrial electrical equipment and systems installations, independent assessments and audits for industrial facilities, high reach and high rise lighting services by bucket truck, as well as addition to many others.
We pride ourselves on creating solutions that are safe and possess high performance capabilities. From the installation, repair and maintenance of generator systems to new construction and energy efficient lighting upgrades, our commercial electrical contractors can get the job done!
Industrial facilities such as factories and warehouses have high energy requirements. Delicate machinery that consumes a lot of power is running almost constantly. As the owner of this type of facility, you need the peace of mind that comes with safety and efficiency.
Our commercial electrical contractors are the best in their field, and are more than prepared for industrial-grade projects! We can optimize and improve your facility's systems and devices to ensure a reduced energy consumption over time. We recommend you schedule an audit to get the most out of your electrical work.
We can audit your industrial facility to identify leaks, drains, faulty equipment and wiring, and more defects that could be driving your bills through the roof.
Don't hesitate to contact us today, and we will get the finest electrical contractors in Toronto on the job!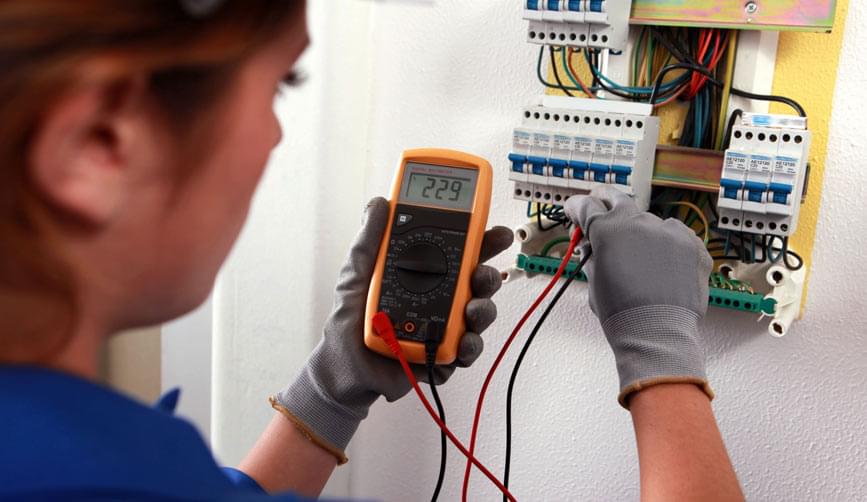 Related Services