Our Services
Electrical Wiring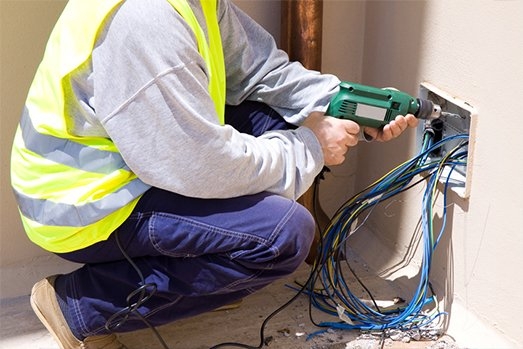 Electrical Wiring
Proper wiring is crucial to the proper function of any efficient electrical system. The advantages of using the right electrical wire in any Toronto residential or commercial building are numerous. Wires come in many types, each with its own purpose and benefits.
If the right type of wire hasn't been used in a specific application, the risks are many – fires, shorts, current bleed, catastrophic system failure, and plenty more. Our professional electricians have the expertise needed to select the ideal wires for the different applications within your building.
At A.S. Electrical, we can also detect problems in your existing electrical wiring. We use advanced technologies, including thermal scanners, to detect wiring issues in hard-to-reach parts of the building. Because of our qualifications, we can also make sure that your electrical infrastructure meets current safety standards.
Replacing and installing electrical wire in Toronto buildings can be a complicated process with many variables involved. We have a diverse range of wire materials and insulators, as well as the equipment and accessories needed to see each job through to completion.
Our range of services that include electrical wire for Toronto buildings include:
Light fittings
Electrical equipment (small and large-scale)
Building wiring

To take advantage of our various services, all you need to do is get in touch with us today.