Our Services
Generlink Generator Transfer Switch Installation
Generlink Installation Services - A.S. Electrical Services Ltd.
What is Generlink?
A Generlink generator transfer switch is an interconnection device that allows you to connect a portable generator to your home's electrical system directly. The beauty of this device is that it takes only a few minutes to be connected to a portable generator, allowing you to start using the generator as soon as the installation is finished. Generlink is a simple device that can be installed by our electricians without the need for a subpanel.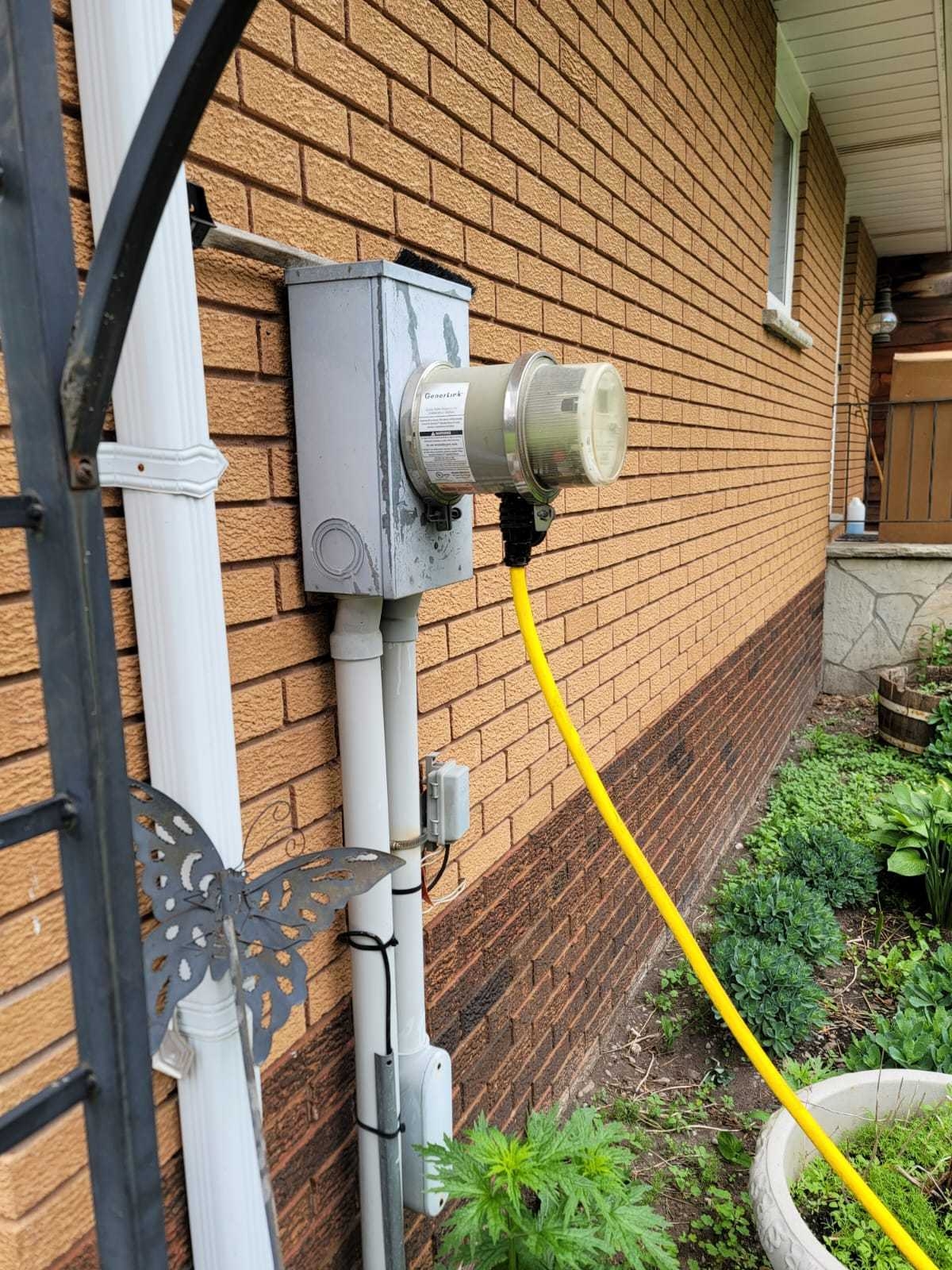 Generlink Installation Services From A.S. Electrical Services Ltd.
A.S. Electrical Services LTD offers Generlink installation at competitive pricing. Say goodbye to power outages with an easy-to-use and economical generator transfer switch.
Our licensed electricians in Toronto are trained and experienced in installing the Generlink without causing any disruption to the existing electrical infrastructure of your home or business
We install the generator transfer switch promptly to ensure little downtime. Our electricians have mastered the technique of prompt installation, minimizing any inconvenience to our clients.
Not only do we provide efficient installation services, but we can also supply Generlink generator transfer switches to you so you don't have to spend time searching for the right one.
The weather has become even more unpredictable in the last few years, and natural disasters such as hurricanes and severe storms are becoming more common in Ontario, making homes' power systems even more vulnerable to outages. A Generlink generator transfer switch is a device that can help you deal with these situations and ensure a smooth transition from a grid to a generator.
Enjoy an uninterrupted supply of electricity in your house during a power outage with a Generlink generator transfer switch. Don't let the power outage affect your daily routine and disrupt your work. Contact A.S. Electrical for Generlink installation services today!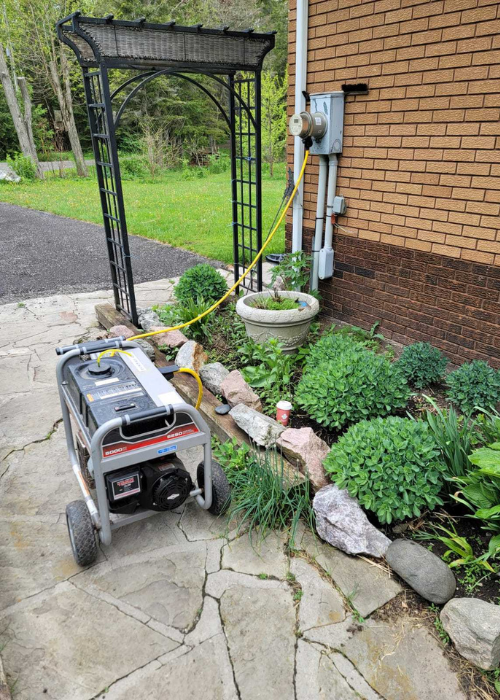 Why Is Generlink Generator Transfer Switch A Must In Your Home?
Having a Generlink during a power outage is the best thing you can do for your home, and here's why:
No Panel Upgrades: Generlink transfer switch installation does not require any existing panel modification or upgrade. You do not have to spend extra to upgrade the electric panel at your home or business. There isn't even a need for a new subpanel. We will simply connect the generator to the Generlink, and voilà, your house or business is hooked up to power.
Quick and Easy To Start: Generlink provides you with a quick and easy generator hookup. You can have the generator up and running in a matter of minutes during a power outage.
Economical: Since Generlink generator transfer switches are easy to install and require no panel upgrades, you can save a lot of money compared to other generator switches that require modifications to the existing electrical setup of your home.
Up to 100-feet cord: A 20-feet cord is provided with the transfer switch. You can also custom order cords up to 100 feet.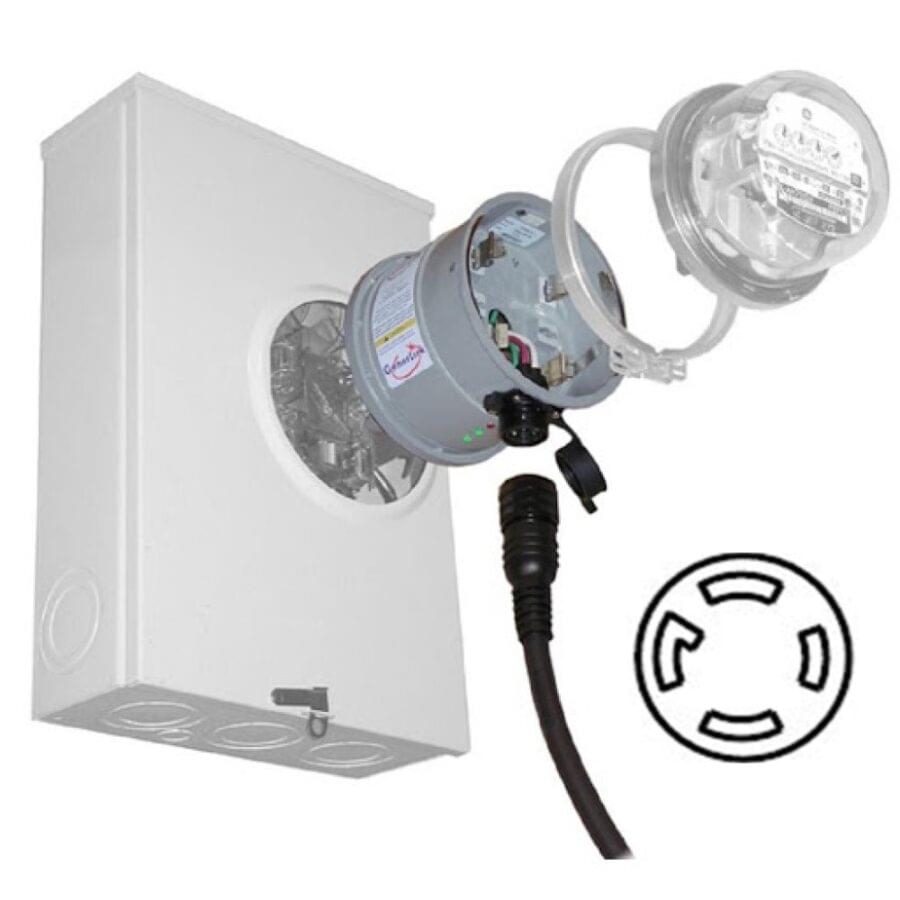 Do I Need To Have A Generator Before I Get Generlink?
Not necessarily. A Generlink can be installed before you get a portable generator. Generlink is a device that is designed to connect a portable generator to your home's wiring system directly. The convenience of this device is that you don't need to wait for an electrician to hook up a generator to your home's power grid and pay the electrician for all the time he spent doing the work. Generlink installation takes a matter of minutes, so you can have your generator up and running in no time if a power outage occurs.
Can I Use Generlink Without A Generator?
No. In order to run the Generlink system you will need a generator. Generlink is a connecting tool that enables you to link your portable generator straight to the wiring system in your house. Your generator serves as a source of backup power during a power outage. It is an alternative to costly transfer switches and potentially dangerous extension cords. Generlink has a built-in safety feature that prevents back feeding the generator's power into the utility lines, eliminating hazardous conditions for you and for utility personnel.