Electric Duct Bank Installation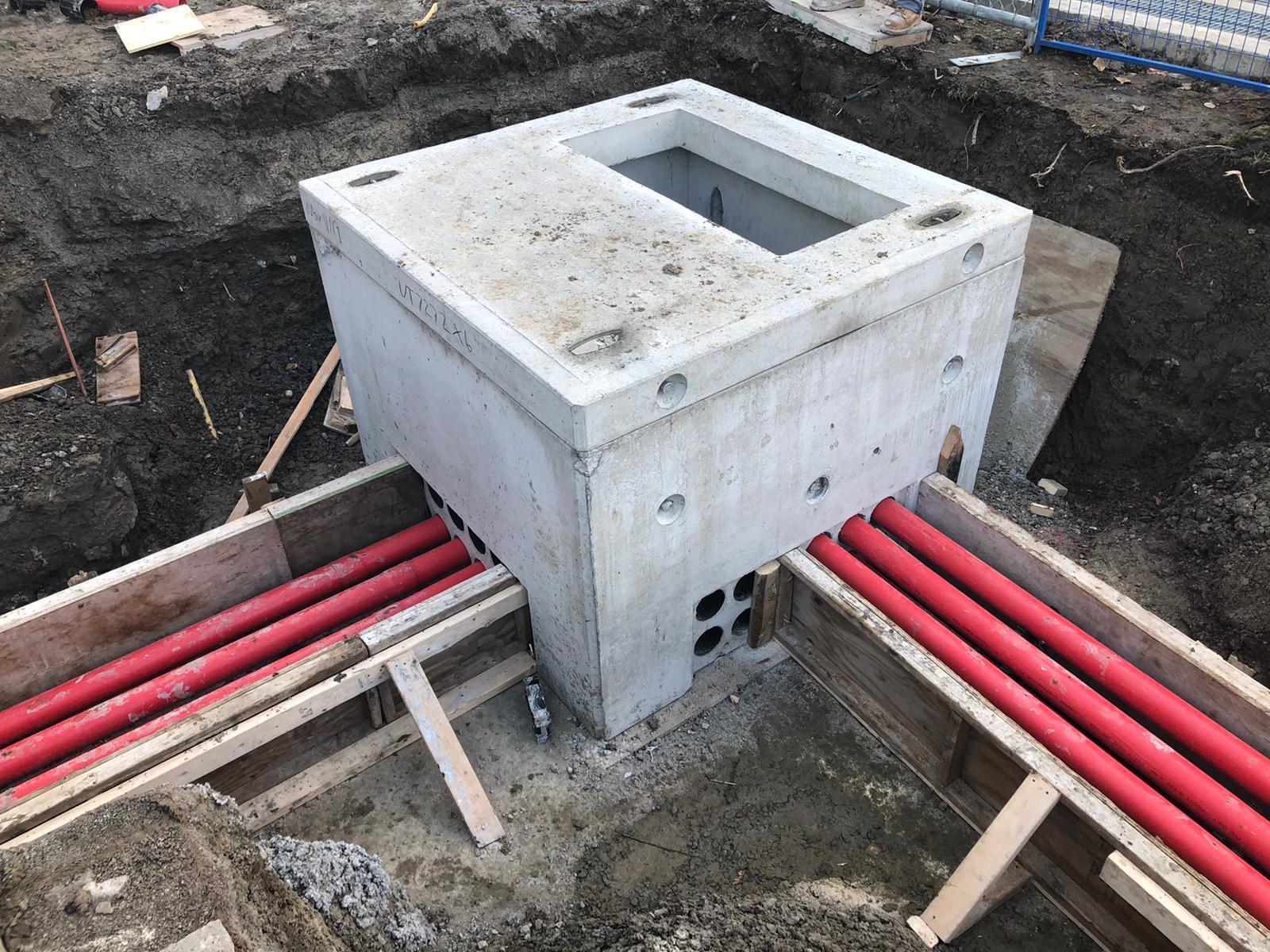 Electrical duct bank replacement and installation is one of the many specialized services we offer. Replacing and installing a new duct bank is no easy feat for the average electrician. The scope of work required to conduct successful duct bank installation entails coordination among various parties – including adhering to the rules and stipulations of the Ontario Electrical Safety Authority (ESA), and Toronto Hydro. We understand the importance of ensuring these rules are met, as careless mistakes can lead to a loss of thousands of dollars.
Conducting assessments, seeking engineering drawing approval, excavation, backfilling, finishing, and landscaping are all part of the installation process. The team at A.S. Electrical is fully capable of meeting the full scope of these working needs required for effective duct bank installation.
Call us today to learn more about our duct bank replacement and installation service!