Why You Should Install a Sauna in Your Home
July 03, 2019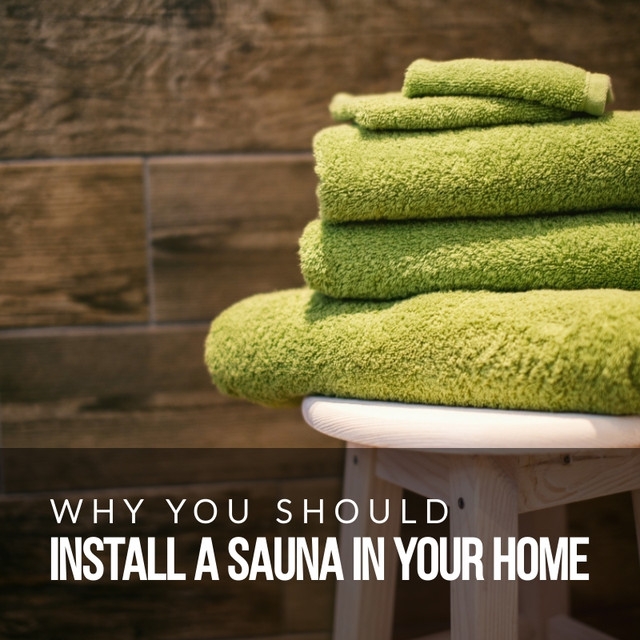 Many home owners love the idea of getting an electrician in Toronto to install a hot tub or electric sauna as it also increases their home's overall value. Electric saunas are often designated as luxury amenities by some – but more and more home owners are opting to install them into their homes and enjoy them at their own convenience. Some homeowners also end up installing one of these amenities for the added health benefits.
Today we'll answer a few questions surrounding the health benefits of having an electrician in Toronto install an electric sauna in your home.
Can Saunas Help with Stress?
Picture this – you just sat in traffic for an hour and a half after a long day of work. You're tired, you're annoyed, and you can't seem to let go of the day behind you. Needless to say, you're stressed. But you've got an electric sauna at home with your name of it.
After sitting in the warm, sauna air your heart rate will increase resulting in the release of endorphins. The benefit of this endorphin release is for you to calm down, feel less pain, and effectively reduce a few of the negative side effects of stress.
Can Saunas Increase Blood Circulation?
We all know the side effects of sedentary desk life. Sitting straight for 8 hours a day is not beneficial for your health. Luckily, you've got an electric sauna to stir up the pot. The warm sauna air will bring your heart rate up – promoting your body's blood circulation. Better blood circulation can ease sore muscles and improve joint movement.
Can Saunas Aid in Weight Loss?
While it's strongly recommended that the sauna should not replace any sort of physical exercise, the high heat of the sauna allows you to burn more calories than sitting in room temperature. Again, this is because the heat brings up your heart rate allowing you to burn off more calories than you would sitting in room temperature.
How Do I Install an Electric Sauna in My Home?
If you're thinking it's finally time to enjoy the conveniences of having an electric sauna in your home, consider A.S. Electrical – a reputable electrician in Toronto – to get the job done as efficiently and effectively as possible. Look forward to coming home after a long day of work by investing in an electric sauna today!