Why You Should Choose Landscape Lighting for Your Home
July 23, 2019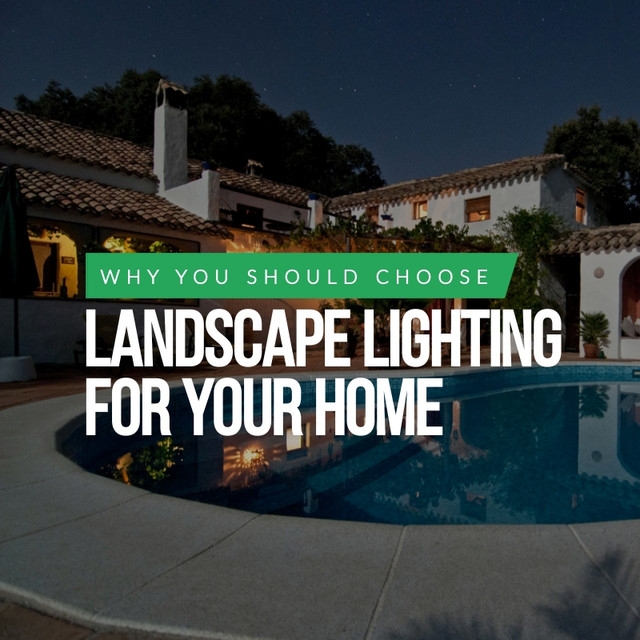 You've worked hard on your home, and lord knows being a home owner is not easy. One way you can showcase your hard work is by opting for landscape lighting to highlight the things you love most about your home – even at night. When it comes to selecting state-of-the-art landscape lighting for your home, be sure to get the help of residential electricians in Toronto to get the outdoor atmosphere you're looking for.
Choosing to install landscape lighting in your home offers a myriad of benefits beside simply highlighting your home's architecture and landscape perfection.
Safety and Security
Other than adding aesthetic value to your curb appeal, landscape lighting allows for you to navigate around the exterior of your home more easily – making for easy accessibility around the perimeter of your home's decks, patios, paths, and entrances.
Forget having to worry about what's creeping in the shadows – landscape lighting illuminates your home's dimly lit areas to ensure you can see what's happening on your property.
Aesthetic
You've poured your heart into maintaining your home – bring your favourite features to life by highlighting them with illumination. Put your own unique twist on how people see your home at night. Dramatize the exterior of your home at night by illuminating pathways, flower beds, or your home's architectural wonder.
Functionality
The best part of opting for landscape lighting is the ability to create functional spaces around the favourite exterior facets of your home. Pools, patios, and decks – don't let the fun stop at dusk. Continue using these spaces even past dusk. With different lighting effects and timers at your disposal, the fun can continue well into the evening!
Finding a Residential Electrician in Toronto to Install Landscape Lighting
A.S. Electrical offers the expertise and equipment necessary to enhance your home's landscape. As experienced residential electricians in Toronto, we understand what is needed to light up your home – inside, and out! For all your landscape lighting needs, be sure to call A.S. Electrical today!